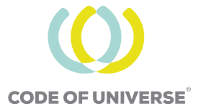 It's just one step away from the coding that makes your dream universe come true. Are you ready?
The code that makes your universe come true ... Maybe it sounds like an assertive, maybe exaggerated, maybe fanciful, maybe a little too ad-smelling slogan; but in this case it means we haven't met yet.
Come on, share your dream mobile application or website or any software with us from the "
Request
" section, let's live the results together.
As the Code of Universe team, we thank you for reading up to this sentence, and we want you to know that we are looking forward to the things come from you.
Warmest regards...